Bluebells in Belmont Woods, Herefordshire - P681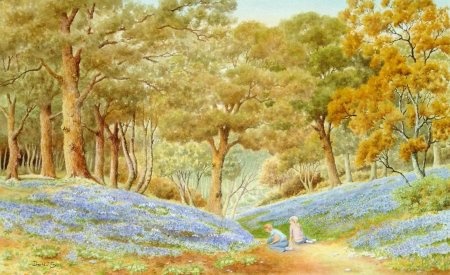 Bluebells in Belmont Woods, Herefordshire - P681
Not far from where I live is Belmont Wood, a small wood that has a few pathways through it. In spring time the bluebells carpet parts of the wood and although not far from the main highway is secluded enough to be very pleasant.
Original watercolour, image size 15" x 9.5".
Mounted to fit a 20"x16" frame.
Price £195
A signed, embossed limited edition print, mounted to fit a 14"x 11" frame is available,
£40.