Bideford, Devon - P816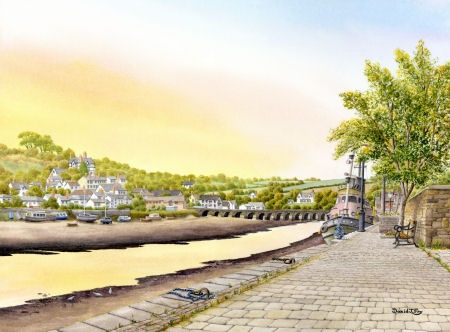 Bideford, Devon - P816
Bideford is a historical port town on the estuary of the River Torridge in north Devon. Records show that before there was a bridge there was a ford where the river is lowest at 'low tide', it is possible (but not advisable) to cross the river by wading on foot.
The Welsh, "bydd y ffordd" means "this is the way" or "this is the road" owing to the Celtic legacy and the common ancestry with the Welsh.
Original watercolour, image size 14"x10".
Mounted to fit 20"x16" frame.
£245
A signed, embossed, limited edition print, mounted to fit frame size 14"x 11"
Price £40