Bayard's Cove, Dartmouth, Devon - P792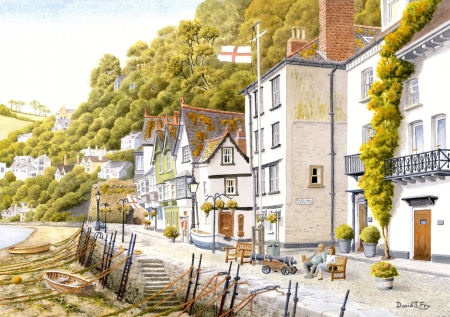 Bayard's Cove, Dartmouth, Devon - P792
Bayard's Cove Fort at the end of the small harbour wall is a 16th century artillery blockhouse built to defend the harbour entrance at Dartmouth. It has eleven gunports for artillery and was intended to engage enemy vessels that broke past the defences of the Dartmouth and Kingswear Castles. It remained in service during the English Civil War but was neglected in the 18th century and fell into disrepair. It was restored in the 19th century and during the second world war was briefly used as a machine gun post.
Original watercolour, image size 13.75" x 9.75".
Mounted to fit frame size 20" x 16".
Price £245
The signed, embossed limited edition print, mounted to fit frame size 14"x 11"
Price £40