Afon Glaslyn, North Wales - P773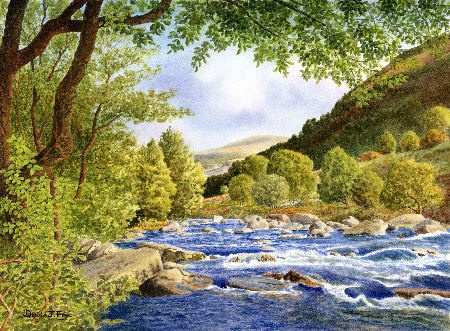 Afon Glaslyn, North Wales - P773
The Afon Gaslyn is a river in North Wales. It is one of Gwynedd's primary rivers and has greatly influenced the landscape in which it flows. It has a natural wild beauty over its 16 mile length with several possibilities for artist to capture the picturesque scenery.
Original watercolour, image size 13.5" x 9.75".
Mounted to fit frame size 20" x 16".
Price £245
The signed, embossed limited edition print, mounted to fit frame size 14"x 11"
Price £40